Halloween-ul este "dupa colt" si m-am gandit sa prepar cateva retete/preparate cu aceasta tema. Da, stiu, multe persoane se vor agita de mama focului ca, vezi doamne, e o sarbatoare pagana sau si mai si, satanista. Oameni buni, calmati-va! Este doar un joc. O ocazie pentru copii (si numai) de a se costuma si a strange dulciuri. Ce poate fi mai nevinovat de atat?
In Romania inca nu se obisnuieste, dar aici, in Italia, in seara de Halloween, toti isi decoreaza casele (desi nu in aceeasi masura ca in SUA), iar copiii toti ies seara, costumati, din casa in casa, strigand "dolcetto scherzetto". Ceva de genul "ne dati un dulce sau va facem o farsa". Bineinteles ca toti le dau dulciuri, iar seara se intorc acasa cu cate o galetusa plina.
Reteta de Halloween cu care m-am gandit sa incep, sperand ca voi avea timp sa prepar cat mai multe pana atunci, pentru a va da si voua cat mai multe idei, sunt niste gogosi; gogosi-fantoma. Am vazut o poza intr-o zi, intamplator si mi s-au parut interesante; copiilor le-a placut foarte mult aspectul lor. Erau chiar "smechere", asa cum spune baietelul mai mare.

---
Ingrediente (circa 20 gogosi):
320 g faina 000
180 ml lapte caldut
1 albus de ou
4 linguri de zahar (circa 70g)
5 g drojdie uscata/15g proaspata
1 pliculet zahar vanilat (7g)
1 lingurita coaja de lamaie
1 varf de sare
---

Preparare
Intr-un bol mai mare, se amesteca drojdia uscata cu jumatate din zahar si laptele caldut. Daca folositi drojdie proaspata, lasati deoparte pentru 7-8 minute, pana se umfla. Adaugati apoi albusul de ou, restul de zahar, coaja de lamaie si 2/3 din cantitatea de faina. Se mixeaza la viteza medie, pana se omogenizeaza foarte bine totul.
Se pun apoi restul de faina si sarea si se framanta pentru cateva minute, pana se obtine un aluat omogen. Se acopera si se lasa 30 de minute la crescut, la temperatura calduta. Odata ce aluatul aproape si-a dublat volumul, se aseaza pe blatul infarinat si se intinde foaie de circa 0,5 cm grosime. Se decupeaza forme rotunde cu ajutorul unei forme pentru fursecuri sau o cana cu diametrul de 8-9 cm.
Fiecarui cerc de aluat i se taie alte 3 cercuri mici. Eu am folosit un dui pentru ornat. Se trece apoi cu sucitorul peste ele, pentru a li se da forma ovala. Se pun pe blatul presarat cu faina, se acopera si se lasa 15-20 de minute deoparte.
Se prajesc in ulei incins, circa 30 de secunde pe fiecare parte, pana cand devin aurii. Cand sunt gata, se scot pe hartie absorbanta si odata racite, se presara cu zahar pudra vanilat.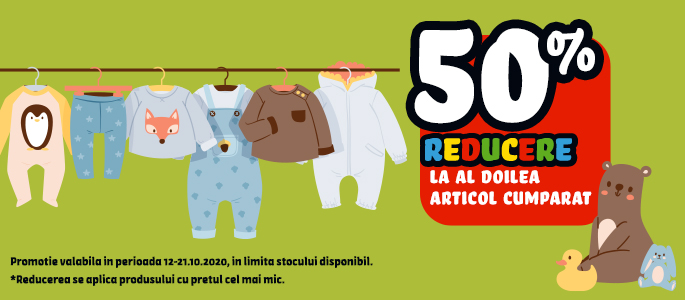 ---
Ciambelle fantasma
Il Halloween sta per arrivare e ho pensato di fare alcune ricette con questo tema. La ricetta con cui ho pensato di iniziare, sperando di avere il tempo di prepararne il più possibile, in modo da darvi più idee possibili, sono le ciambelle; ciambelle fantasma. Ho visto una foto un giorno, per caso e l'ho trovata interessante; ai bambini ha piaciutto molto il loro aspetto. Erano "molto fighi", come dice il mio ragazzino più grande.
---
Ingredienti (20 ciambelle circa):
320 farina 00
180 ml latte tiepido
1 albume d'uovo
4 cucchiai zucchero (circa 70g)
5 g lievito di birra secco/15g fresco
1 bustina zucchero vanigliato (7g)
1 cucchiaino scorza di limone
1 pizzico di sale
---
Procedimento
In una ciotola capiente, mescolare il lievito secco con metà dello zucchero e il latte tiepido. Se usi il lievito fresco, metti da parte per 7-8 minuti, finché non si gonfia. Aggiungere poi l'albume, il resto dello zucchero, la scorza di limone e 2/3 della quantità di farina. Con l'aiuto delle fruste elettriche, mescolare a velocità media fino a quando tutto sarà ben amalgamato.
Aggiungere il resto della farina e un pizzico di sale e impastare per qualche minuto, fino ad ottenere un impasto omogeneo. Coprite e lasciate lievitare per 30 minuti a temperatura calda. Una volta che l'impasto sarà quasi raddoppiato di volume, trasferire sul piano di lavoro infarinato e stendere una sfoglia di circa 0,5 cm di spessore. Taglia delle forme rotonde usando uno stampino per biscotti o una tazza con un diametro di 8-9 cm.
In ogni cerchio tagliate altri 3, più piccoli. Ho usato un beccuccio per decorare. Quindi passateci sopra il mattarello, per darle una forma ovale. Lasciare sul piano di lavoro infarinato, coperte, per 15-20 minuti.
Friggere in olio ben caldo per 30 secondi circa su ciascun lato fino a doratura. Una volta pronte, rimuovetele su carta assorbente e lasciate raffreddare, dopodiché spolverizzate con zucchero a velo vanigliato.
---
Halloween ghost donuts
Halloween is coming and I've been thinking about making some recipes with this theme. The recipe I thought to start with, hoping to have the time to prepare as much recipes as possible, in order to give you as many ideas as possible, are donuts; ghost donuts. I saw a photo one day and I found it interesting; my kids really liked the way they looked. They were "very cool", as my older kid says.
---
Ingredients (about 20 donuts):
2 2/3 cups (320g) all purpose flour
3/4 cup (180ml) warm milk
1 egg white
1/3 cup (70g) granulated sugar
2 tsp dry yeast/6 tsp fresh yeast
1/2 Tbsp (7g) vanilla sugar
1 tsp grated lemin zest
a pinch of salt
---
Directions
In a large bowl, mix the dry yeast with half the sugar and the warm milk. If using fresh yeast, set aside for 7-8 minutes until it blooms. Add the egg white, the rest of the sugar, the lemon zest and 2/3 of the flour. With the help of the electric mixer, beat at medium speed until everything is well combined.
Add the rest of the flour and a pinch of salt and knead for a few minutes. Cover and let rise for 30 minutes at a warm temperature. Once the dough has almost doubled in volume, transfer to the floured working space and roll out a sheet of about 0,2 inch (0.5 cm) thick. Cut round shapes using a cookie cutter or a cup with a diameter of 3,15-3,5 inch (8-9cm).
In each circle cut another 3, smaller ones. I used a decorating piping tip. Then pass over it the rolling pin, to give it an oval shape. Leave on the floured working space, covered, for 15-20 minutes.
Fry the donuts in hot oil for about 30 seconds each side, until golden brown. Once ready, remove them on absorbent paper and let cool, then sprinkle with vanilla icing sugar.
Page end