Cred ca acesti cartofi cu ciuperci sunt atat de consistenti, mai ales datorita smantanei, incat nu au nevoie de nimic alaturi. Si in plus mi se par potriviti atat pentru pranz, cat si pentru cina. Si exceptand curatatul de coaja al cartofilor fierti, lucru pe care eu il detest, nu ai absolut deloc de muncit la ei.
---
Ingrediente (4-5 portii):
11 cartofi potriviti
230-250g ciuperci (la alegere)
500 ml smantana pentru gatit
2 cepe potrivite
100 g parmezan ras sau alta branza uscata
3 catei de usturoi
cimbru, nucsoara macinata
---
Preparare
Cartofii se spala bine si se pun la fiert cu tot cu coaja, in apa rece cu putina sare. Se lasa pana cand, introducand o furculita intr-unul din cartofi, aceasta intra usor. Se varsa apoi apa, iar peste cartofi se pune apa rece, pentru a le grabi racirea. Se curata de coaja, se taie rondele groase de circa 0,5 cm si se lasa separat, intr-un bol mai mare.
Se aprinde cuptorul la 190°C/375°F/treapta 5. Ceapa tocata se caleste in 2-3 linguri ulei, pentru 3-4 minute, pana devine translucida. Se adauga ciupercile tocate si usturoiul si se mai lasa la foc mediu spre mic, pana se inmoaie. Separat, se amesteca smantana cu putina nucsoara si cam 1/4 lingurita cimbru uscat. Se toarna in bolul cu cartofi si se amesteca usor, astfel incat sa fie toti "imbracati" cu smantana.
Intr-o tava unsa cu putin ulei se pune un strat de cartofi, iar deasupra se presara jumatate din parmezanul ras. Se pun restul de cartofi, ciupercile, iar deasupra se presara restul de parmezan/branza rasa. Se dau la cuptorul preincins, pentru 10-15 minute. Cand sunt gata, se mai lasa 10 minute inainte de a fi serviti.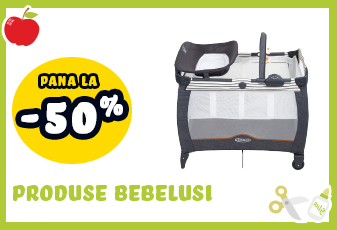 ---
Patate e funghi al forno
Penso che queste patate con i funghi siano così consistenti, soprattutto grazie alla panna, che non hanno bisogno di niente accanto. E inoltre io penso che siano adatti sia a pranzo che a cena. E, a parte la pelatura delle patate lesse, una cosa che io odio, non hai molto lavoro da fare.
---
Ingredienti (4-5 persone):
10-11 patate non molto grandi
230-250 g funghi (a scelta)
500 ml panna da cucina
2 cipolle
100 g mix formaggi
3 spicchi d'aglio
timo secco, noce moscata
---
Procedimento
Lavate bene le patate e bollitele, senza sbucciarle, in acqua fredda con 1 cucchiaino di sale. Una volta pronte, versare l'acqua calda e mettere acqua fredda, per accelerare il raffreddamento. Pelate le patate, tagliatele a rondele spesse 0,5 cm e lasciate in una ciotola capiente.
Preriscaldate il forno a 190°C/375°F. Cuocere la cipolla tritata in 2-3 cucchiai d'olio per 3-4 minuti, finché non si amorbidisce. Aggiungere i funghi e l'aglio tritato e lasciar cuocere a fuoco medio-basso finché non si ammorbidiscono. A parte, mescolare la panna con un po 'di noce moscata e circa 1/4 cucchiaino di timo essiccato. Versare nella ciotola, sopra le patate e mescolare leggermente in modo che siano tutte coperte con la panna.
Mettere uno strato di patate in una pirofila unta con un filo d'olio e spolverare sopra metà del formaggio. Aggiungere il resto delle patate, i funghi e cospargere il resto del formaggio grattugiato. Cuocere nel forno preriscaldato per 10-15 minuti. Una volta pronte, lasciare per altri 10 minuti prima di servire.
---
Oven roasted potatoes and mushrooms
I think this potatoes and mushrooms dish is so consistent, especially thanks to the cream, that they don't need anything along. And I also think they're suitable for both lunch and dinner. Aside from peeling these boiled potatoes, something that I hate, you don't have much work to do.
---
Ingredients (4-5 people):
10-11 medium russet potatoes
9 oz mushrooms
2 cups cooking cream
2 medium onions
4/5 cup grated cheese (parmesan, cheddar)
3 garlic cloves
dried thyme, nutmeg
---
Directions
Wash the potatoes well and boil them, without peeling, in cold water with 1 teaspoon of salt. Once ready, pour cold water onto the potatoes, to speed up cooling. Peel the potatoes, cut them into 0.2 inch thick slices and leave aside in a large bowl.
Preheat the oven to 190°C/375°F/gas mark 5. Cook the chopped onion and in 2-3 tablespoons of oil for 3-4 minutes, until translucid. Add the mushrooms and chopped garlic and cook over medium-low heat until soft. Separately, mix the cream with a pinch of nutmeg and about 1/4 teaspoon of dried thyme. Pour into the bowl, over the potatoe slices and mix carefully, until they're all covered with the cream.
Put a layer of potatoes into a greased baking dish and sprinkle half of the cheese on top. Add the rest of the potatoes, the mushrooms and sprinkle the rest of the grated cheese. Bake in the preheated oven for 10-15 minutes. Once ready, leave for another 10 minutes before serving.
Page end